Howdy…
Welcome to the Cory Band 2019 USA tour blog!
If you've found this page then you're in the right place for everything Cory, as we spend the week exploring and performing across the East Coast of America.
Here you'll find the ins & outs of the tour, including special insights from our M.D. Philip Harper.
We hope you enjoy keeping up to date with our tour and tracking us as we embark on another epic Cory journey…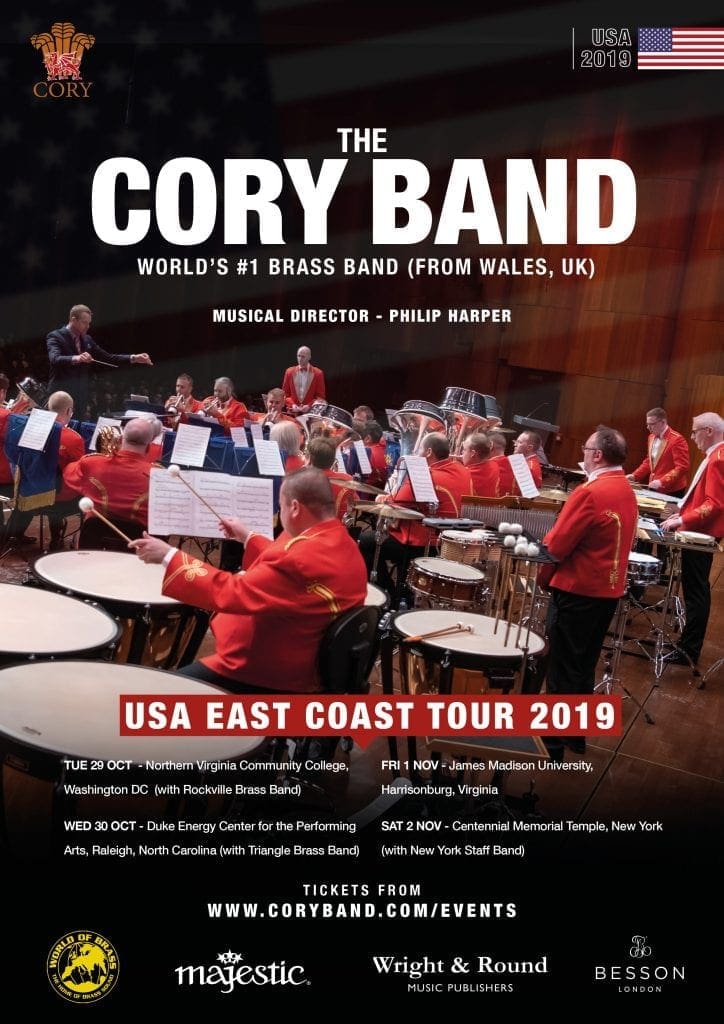 Lift Off
The tour kicked off in typical Cory style with the band meeting our UK bus at 10:45am to embark upon our journey to Heathrow Airport, London.   As our coach headed towards the big smoke, we picked up our Bristol contingent ( 7/8 players AND our conductor) and sped towards the enormous Heathrow airport. 

As the usually queuing and check-in ensued, the bigger instruments were loaded through check-in to go under the plane, whilst the smaller instruments were to be taken on as hand luggage. Then, after safely navigating security it was straight to the customary 'airport beers' as the band look forward to an exciting week away.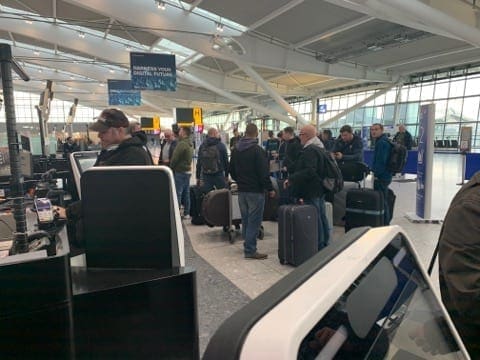 Boarding the plane, which was due to depart at 5pm, we were informed we would be receiving free food and drink during the flight, which obviously, went down very well with band members. The chicken curry, matched with our in flight infotainment system (movies, tv and a cool interactive map) passed the 8 hour flight time rapidly as we touched down in Washington Dulles Airport.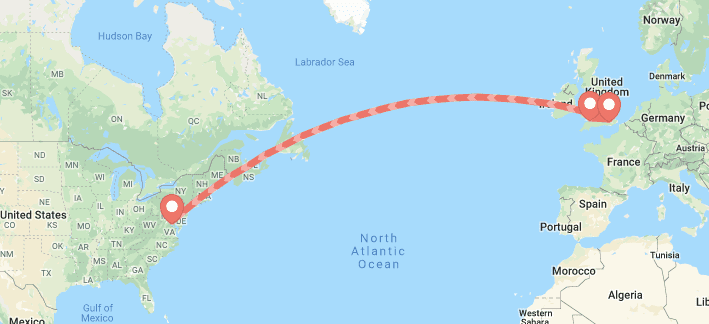 Following landing, the band had the exciting task of getting through immigration.  After several questions, fingerprints and photographs, all of the band made it through unscathed (just) and everyone's luggage had arrived safe and sound.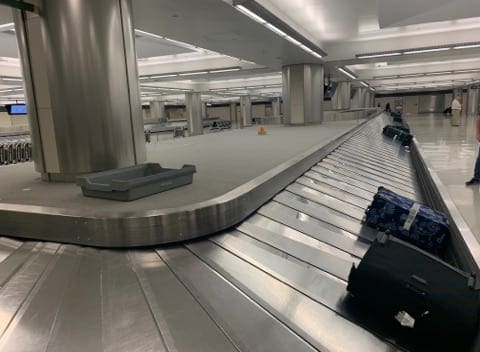 Soon we were greeted by a friendly bus driver, as members piled onto our tour bus, making their travelling homes for week and after a short coach ride we arrived at our first hotel in the state of Virginia.  With the U.K. time being 3am, most members headed to bed in preparation for our first concert the following day in Annandale, with our friends from the Rockville Band.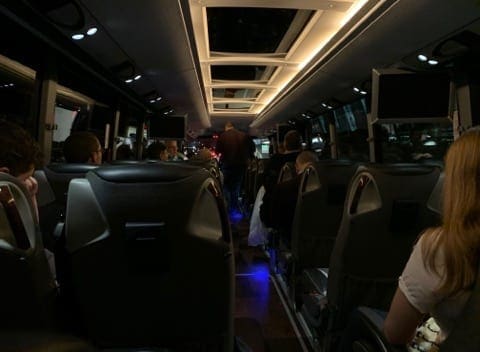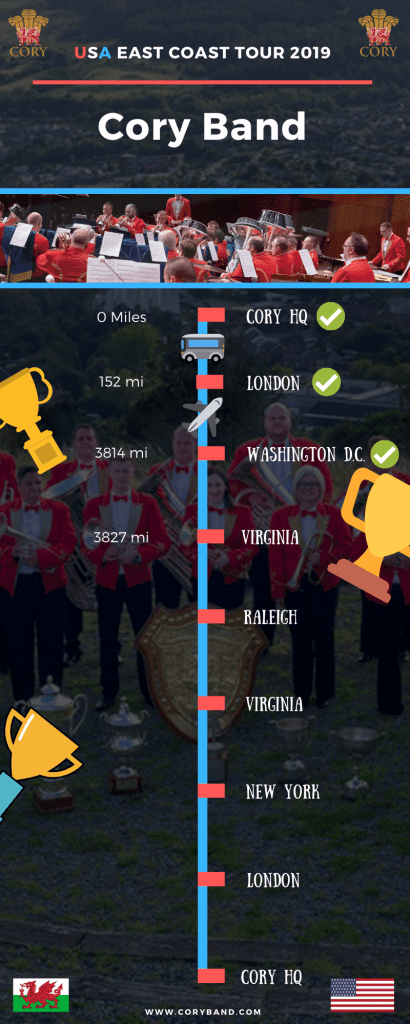 Discovering our tour bus for the week has onboard WIFI!
Discovering our tour bus WIFI, is the slowest thing known to man!