More Waffle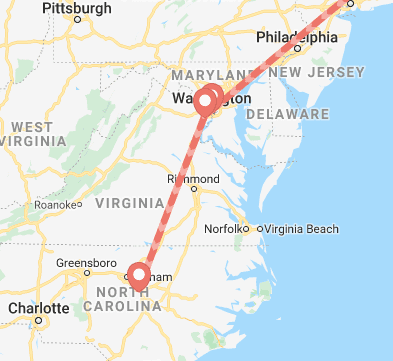 Waking up after a great concert to the addition of waffles for breakfast was a welcome start to a long day. As a 6 hour coach journey loomed over us, members doubled up on coffee and settled down for our 'road trip'.
As our 'techy' guys Chris Thomas and Ali Woodman played with their new gimbals, gadgets and gizmos, filming the band for video blogs and social media, it was Tom, our principal cornet that took to more old fashioned means of entertainment.
Vincent Van Hutchinson
Tom's drawing competition with fellow cornetist Hannah Plumridge caused quite a stir on the bus, with the majority of votes going to Hannah's artwork as opposed to Tom's. In his frustration, Tom suggested a viral poll on Cory Band's facebook page … which he lost again (see our Facebook page for the full results).
Golden Arches
After refuelling at lunch with jumbo sized McDonalds meals, the band soon arrived at our next hotel just outside Raleigh, with several members heading straight to the swimming pool and jacuzzi.
Going for Gold
Whilst Wales' synchronised swimming team need not worry about their place at the next Olympics, members competed with each other for the best 'silly salmon' and 'fastest breaststroke'.
Tom had even planned a new BiC routine, utilising a painful amount of 'belly flops' and 'cannonballs' and we hope to find out Philip Harpers's feedback on our routine today…
Assistant Principal Triangle
As the band arrived at our next concert venue, the Meymandi Concert Hall in Raleigh, we were greeted heart-fully by members and friends of the Triangle Band. We were fortunate to perform with these players in 2016 and their conductor Tony Granados, has since become a great friend of the band.
With a mammoth programme on offer the band limbered up to deliver our 2018 BiC set, the usual eclectic mix of soloists and show pieces AND a reprise of our 2019 UK National Champion performance of 'Titan's Progress' (which is the set work for the American Championships next year).
The bands even teamed up to perform the epic 'Enter The Galaxies' and the famous 'Stars and Stripes Forever' to bring the audience to their feet for another standing ovation.
Warm Down
In true banding fashion, the warm down ensued in the local alehouse, where both bands enjoyed a selection of ales and wings and we were fortunate to witness a baseball final and soak up the atmosphere.
As we signed off for the night, we looked forward to another travel day to Harrisonburg and the James Maddison University.

The reprise of our London winning performance of Titan's progress.
Tom's bad mood after losing his drawing competition, swimming race and the silly salmon contest.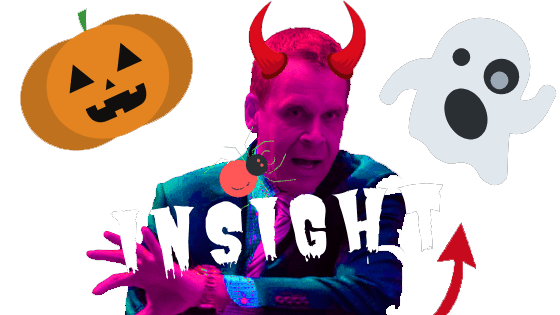 Overview
'We've thoroughly enjoyed our tour so far, it's great to be back and the enthusiasm of the audiences here is brilliant. The band have certainly enjoyed the trip so far and we're keen to see if we can make it 4/4 standing ovations. Despite the logistical challenges we are faced with, the band love to flick the switch on the concert/contest stage and create electrifying performances!'
Q & A
GJ: How do you go about choosing the repertoire for a tour such as this one?
PH: I've tried to present a wide variety and as our form of brass banding isn't well known here, I've tried to put in some quite traditional pieces (Light Cavalry) but I also wanted to include our 2018 BiC set, which has a very British angle being based upon Romeo and Juliet. I also wanted to include some serious music and what better than our recent success with such a piece like Titans Progress. I always aim for our programmes to be challenging for the band and exciting for the audience.
GJ: How do you keep yourself in the best condition to lead such a band like Cory on these busy tours?
PH: Conducting any band is mentally gruelling especially over 2.5 hour concerts, but I always feel so energised by it all and maybe a little adrenaline helps too!
GJ: What is your go-to Halloween costume?
PH: Lurch, from the Addams family, simply because it doesn't take much effort.
GJ: If you were President in the White House for one day, what would be the first rule you would implement?
PH: A nationwide ban on breakfast grits. Surely this is not for human consumption?!
Stay tuned for more from Philip!