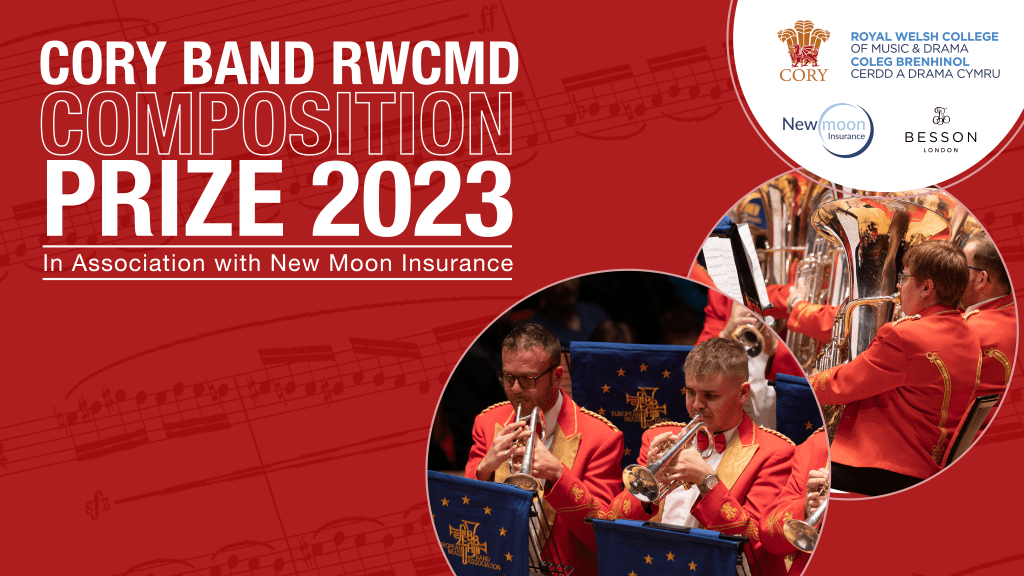 The first round of judging of the RWCMD Cory Band Composition Prize 2023, supported by New Moon Insurance, has been completed, and the shortlisted four entries revealed. They are as follows:
Storm! by Thibaut Bruniaux (France)
This is a descriptive work composed by the founding Musical Director of Hainaut Brass Band (Valenciennes) and Music Teacher of Lille Conservatory, Thibaut Bruniaux.
Of Nonhuman Origin by Jordan Paulus (USA)
Jordan Paulus from Oregon is a High-School band teacher and his piece is inspired by events in June 2023 when a former military intelligence officer claimed that the US had retrieved "vehicles of nonhuman origin."
Steel Tracks by Michael Triggs (Wales)
This is a short piece inspired by interrail travel in Europe within a rhythmically-driven structure by Welsh composer Michael Triggs, a recent graduate of the University of Birmingham. 
Somebody put Samba in my Band by Jukka Viitasaari (Finland)
An optimistic quasi samba with a touch of folk music by Finn Jukka Viitasaari, who has had many decades of success as a composer for wind bands with both Finnish and international band composition prizes to his name.
Cory Band will perform all four shortlisted pieces at the Royal Welsh College of Music and Drama in November, before sharing each piece on its social media channels and inviting the general public to vote for their favourite. The winner will then be decided by a blend of the public vote and the decision of three professional adjudicators.
The Cory Band would like to place on record its thanks to the dozens of composers who submitted pieces for entry into this competition.