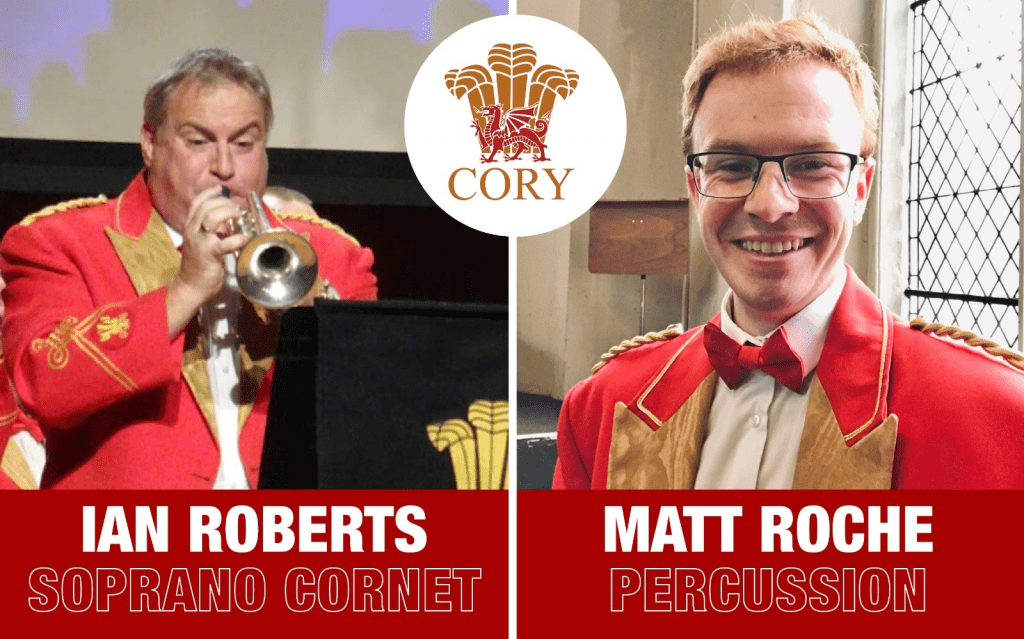 Cory Band has made two new appointments with Ian Roberts joining on soprano cornet and Matt Roche augmenting the percussion team.
Musical Director Philip Harper commented: "The arrival of Ian and Matt has put the cherry on top of what has already been a truly spectacular week for Cory. I'm delighted to be welcoming Ian back to the band after his previous stint in 2000-2005. He has proved himself to be a first-class soprano player and will be an instant star for us wherever we play. He plays on a Besson soprano cornet which further strengthens our ties to our highly valued partner. Matt has played a lot with Cory recently and is an excellent percussionist with a bright future and so much to offer."
Commenting on his return to Cory, Ian Roberts said: "I am delighted to accept the offer to join the magnificent Cory Band. I have had the privilege of helping the band out a few times over the last several years and thoroughly enjoyed the musical and professional experiences.
"I will always be grateful to Ian Porthouse and Tredegar for the invite to play soprano some ten years ago. I wish them all the very best in the future and thank the many players who have contacted me with their support.
"After discussing the opportunity with the whole family we all agreed it was the right time to make the move and to open a new musical chapter. They are all looking forward to the opportunity to attend some of the more local concerts and support the band."
Matt Roche commented: "I've really enjoyed helping the band out at their engagements since the end of lockdown, with the most recent highlight being the incredible European Brass Band Championships gala concert with the Louis Dowdeswell Big Band. I'm really looking forward to this exciting new musical venture and the opportunities that it brings!"
Both appointments will take effect immediately.