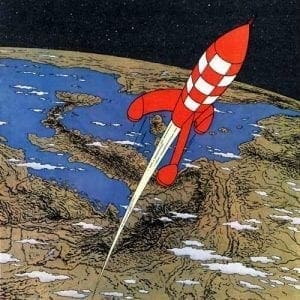 Cory Band would like once again to congratulate the 2017 European Champion Band Eikanger Bjørsvik Musikklag from Norway on its fine achievement in Ostend last weekend. We look forward to meeting you on the contest platform again later this year!
We would also like to say an enormous thank you to the many people who supported our cycling campaign in the weeks before the competition. Our five intrepid cyclists embarked on the challenge in answer to the fact that, unlike many of the other bands, not a penny of central subsidy has ever been granted to the Welsh representative at the Europeans. For 17 straight years this has been Cory Band which has been draining on finances to say the least. This year however, thanks to fundraising pedal power, we raised over £3,000 to help pay the band's bills relating to the trip, so to all of you who supported us – Diolch yn fawr!
Finally, and after much pressure, Cory would also like to reveal that, as many people have already guessed, own-choice piece composer Paul Raphael was indeed a pseudonym for Musical Director Philip Harper. Philip commented: "We were working towards a new piece by a (real) A-list composer, but it became clear at the end of 2016 that this wasn't going to happen in time. I asked a couple of other composers, but they couldn't fit it in with just a few weeks notice. Not wishing to play an already existing piece, I decided to compose something myself. The main reason I chose to compose under a pseudonym was past precedent. We also played one of my compositions at the Euros back in 2014 (The Divine Right). I was surprised – maybe naively so – to discover that there was some ill-feeling out there about this, and I was labelled an egotist in some quarters on social media.  There is only one objective every time Cory attends the Euros, and that is for the band to win. My feeling was that if there was any possibility at all of a negative preconception of our performance due to my name appearing as the composer, this would adversely affect the sole objective. So, I decided that creating a pseudonym would be the best way to ensure a level-playing field. The name Paul Raphael does have some significance but it is not an anagram or partial anagram like many people have suggested!
I brought the band into confidence once I had delivered the piece onto the stands at the end of February, and we also enjoyed the fun aspect of this deception (creating Paul a web presence for example). However, it became clear following the contest that many people had guessed Paul Raphael's true identity, which I can confirm today. I apologise to those to whom I had to bend the truth a little in the process!
Destination Moon will be recorded by Cory Band in a couple of weeks time, and then released for publication by De Haske soon after. There has already been much interest in the piece, which will continue to appear with Paul Raphael's name on it, for posterity's sake."