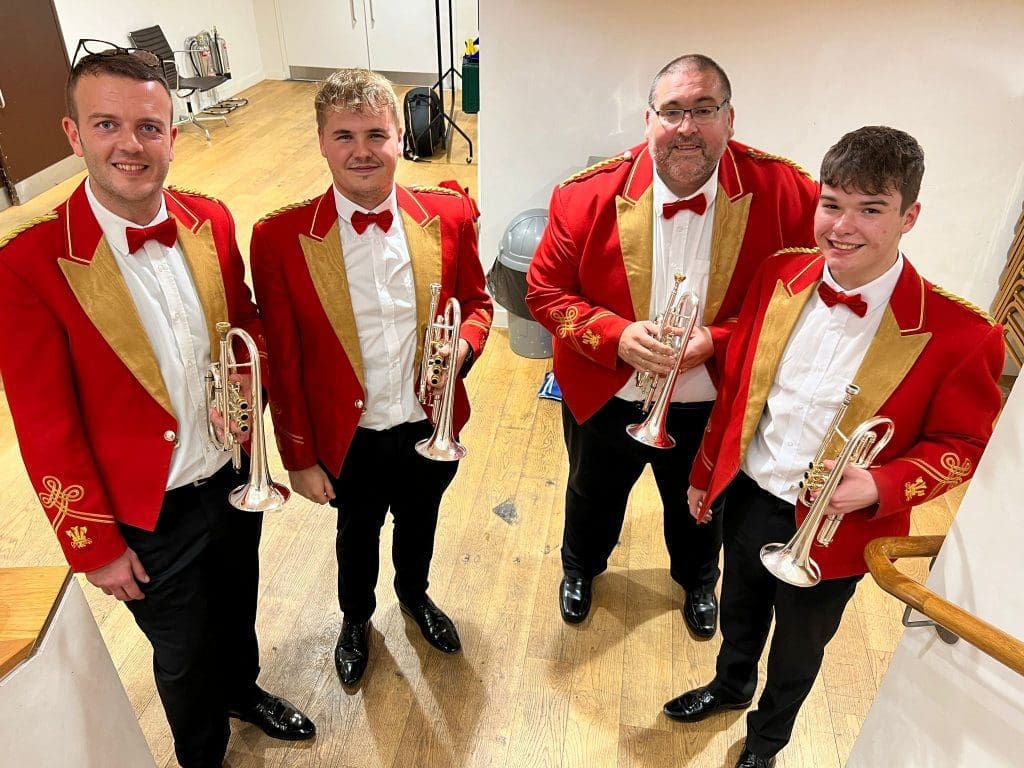 Cory Band has announced a few changes to its front row cornet line-up. Re-joining the team is Chris Turner, embarking upon his second spell with the band after a highly successful first term from 2003 To 2013. Currently Head of Wind and Brass at Gwent Music Service, Chris has in recent years been developing his conducting career, notably as Musical Director of Llwydcoed Band. Chris commented: "When Cory asked me to play at the Nationals in October I jumped at the opportunity. It was great to be part of that sound again, and to team up with Tom, Gareth and Owain. I'm looking forward to being part of the band after nearly 10 years away and it's a joy to be playing again."
Chris replaces Dai Hale who has decided to take more of a back seat after playing with Cory for six years from 2016. Dai was instrumental in helping Cory to two Grand Slams in that time (2016 and 2019) adding to his previous Grand Slam achievement with Black Dyke Band and James Watson in 1995.
Gareth Johnson moves into the bumper-up chair. Originally from Durham, Gareth relocated to Wales in 2014 to study at the Royal Welsh College of Music and Drama (RWCMD) where he was a student of Chris Turner. Gareth joined Cory on 2nd cornet in 2014 and has gradually moved up the ranks to his current role, as right-hand man to principal cornet Tom Hutchinson.
With Tom and Owain Llestyn already in place, this represents a full house of RWCMD-connected players on Cory's front row team. Tom, like Chris is also a cornet tutor at RWCMD, and Owain is one of his students at the college. Owain is also the Principal Cornet player of the National Youth Brass Band of Wales.
Commenting on the new line-up Musical Director Philip Harper said: "I'm so pleased to welcome Chris back to Cory Band. The depth of his experience at the highest level is already rubbing off on our otherwise youthful team! Gareth's journey as a player has also been very gratifying to witness and he's taken advantage of every opportunity offered to him, so I'm particularly delighted to see him rise even further up the ranks – and deservedly so. A word also about Dai Hale. He has been fantastic for Cory Band and, as far as we know, he is the only player in the brass band world with three Grand Slams to his name. We're happy to be corrected if anyone knows otherwise, but we think his is a completely unique achievement."