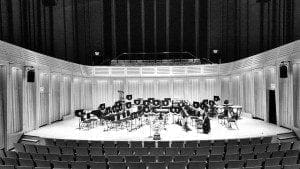 The shortlisted entries for the 2017 RWCMD Cory Composition Prize have been announced. They are:
Corrida by David Robinson
The Roar of the Khamsin by Paul Saggers
Tarot! Tortuous Tarot! by Andy Wareham
All three pieces will be played at Cory Band's upcoming concert in the Dora Stoutker Hall at the Royal Welsh College of Music and Drama on 20 May, and judged by a panel of three judges – Nigel Seaman, Liz Lane and Christopher Bond – as well as Cory's Musical Director Philip Harper. The decision will be reached in the interval of the concert, and the winner announced and played again in the second half. With an emphasis on new compositions, Cory will also reprise its recent European own-choice 'Destination Moon' in what is sure to be a action-packed evening.